Biography Isaak Loberan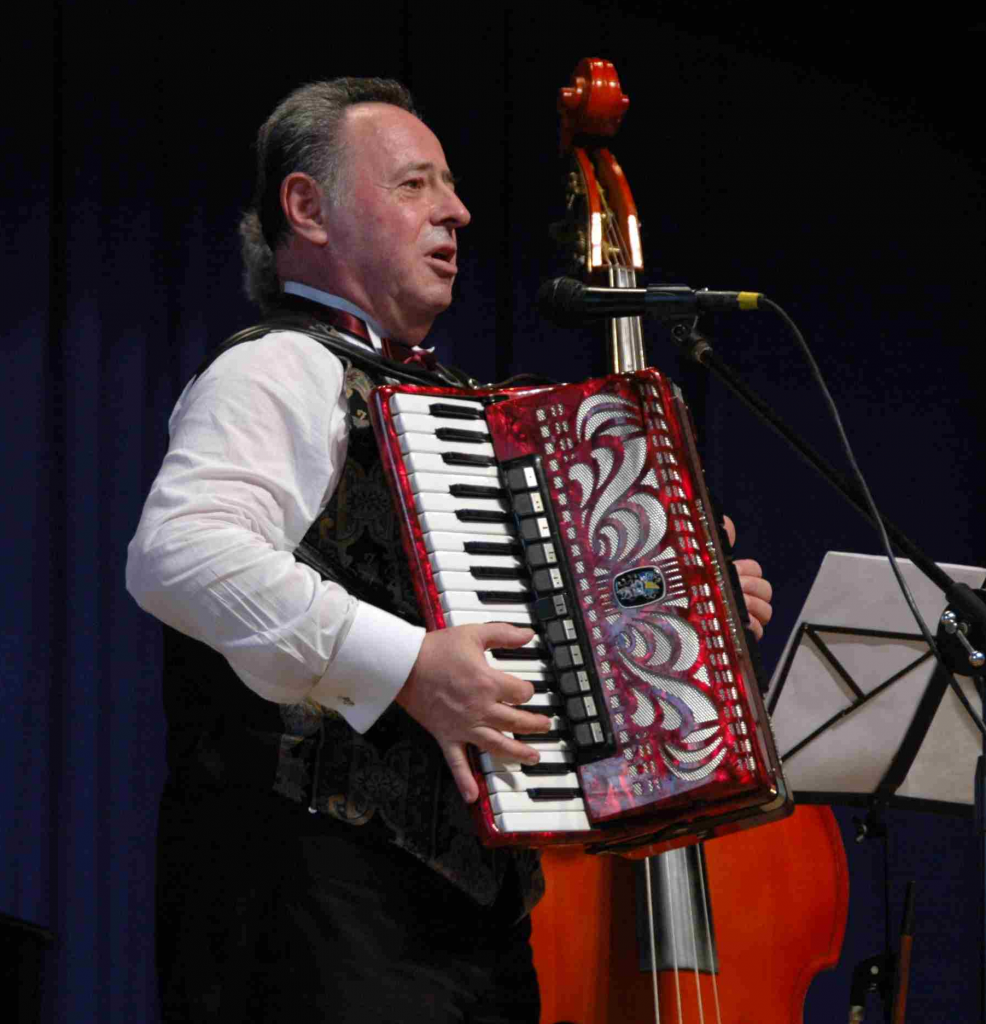 Born in Chişinău, Moldova, Isaak Loberan studied double bass at the E. Koka College of Music and the G. Musicescu Arts Institute. For several years, he worked at the Chişinău Jewish Musical Theatre. From 1969 through 1991, he served as a soloist in the orchestra of the Moldavian State Academic Opera and Ballet Theatre and acted as double bass section leader since 1971. The orchestra toured in many countries of Europe and cities in the USSR.
Isaak Loberan has been based in Vienna since 1991, focusing as a freelance musician on Jewish music. Loberan established the "Varwe Musica" society to support performances and research projects of Eastern European music, founded a number of ensembles to promote Jewish music, launched a series of Klezmer Seminars and organized Klezmer Music Festivals.


Ensembles:
Since 1993 his Viennese ensemble "Scholem Alejchem" has performed in Austria, Great Britain, Italy, Germany, Switzerland, Luxembourg, Slovenia, Croatia, Bosnia, Poland, Lithuania, Ukraine, Moldova including participation in the Second International "Wandering Stars" Theatre Festival in Kiev, Ukraine, XV Festival "Quelle" in Dobrodzien, Poland, and Zfat Klezmerfestival in Israel
In 2001 Loberan founded the band "Galizianer" in Kolomyia (Western Ukraine) in conjunction with the project "Die Wiederbelebung der Jüdischen Musik in Ostgalizien" ('The Revival of Jewish Music in Eastern Galicia').
Bibliography:
1999 Loberan began a research project on Jewish Music in Ukraine and Moldova, the
results of which were published in a number of concert programs and books.
2000 book "A Yiddische Doyne" and documentary "Viennese Cantor Abraham Adler"
2003 concert program "From Bukovina to Vienna"
2005 book "Klezmer music of Moldova and Ukraine in the 19th and 20th Centuries"
2008 presentation of his compositions and arrangements at the "Odessa Babel" Klezfest
2011 book "Podolia-Freylekhsland" (Klezmer music from Podolia, Ukraine)
2012 book "Di lider fun amol" (Jewish folk songs from cantor Abraham Adler Collection)
2014 books "Podolia Freylekhsland Book II" and "Podolia Freylekhsland Book III"
2015 book "Podolia Freylekhsland Book IV"
2017 book "Jewish Instrumental music" (compositions by Isaak Loberan)
2019 book "Di sheynste yidishe lider" (book V aus der Sammlung Isaak Loberan)
Discography:
1998 CD "From Spain to Czernowitz"
2002 CD "Klänge aus den Karpaten" ('Sounds from the Carpathians'), which features
Jewish rarities from the 19th and 20th centuries, presented at several concerts
2007 CD "Frelik, Sher un Khusidl…" featuring brass band music from Podolia, Ukraine
recorded during ethnological expeditions in 2000-2002.
Organisation of festivals:
2004 "5th Klezfest" in Chişinău, Moldova
2006 "Klezfest in Vienna", "6th Klezfest" in Chişinău, Moldova, and "Klezfest" in Cernivtsi
2007 "Klezfest" in Ushgorod, Ukraine
Documentary Film:
1994 "Meister des guten Namens" ('Master of the Good Name') produced by ORF and ZDF
in collaboration with Rabbi Shlomo Carlebach
Should you wish to purchase any publication by Isaak Loberan you can do so here.
Isaak Loberan's most recent publication: